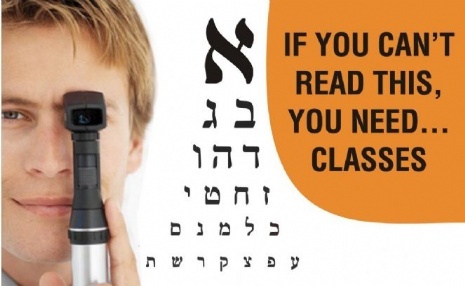 Always wanted to read Hebrew? Follow the prayer service in its original Hebrew? Read the street signs in Israel? Now's your chance!
In 6 easy and engaging lessons you'll be able to read and feel at home with Hebrew!
You always promised yourself you'd learn Hebrew. And you tried many times, but to no avail. But this time it's different. This time it's going to stick!
No prior knowledge required.
Instructor:

Mati Dinar,

M.Ed.

6:30 - 8 p.m. Wednesdays
Oct. 10 - Nov. 14, 2012

3579 Arlington Ave. Suite 100, Riverside 92506

In advance by 9/28: $90 - Students $45
After 9/28: $105 - Students $60
Price includes cost of all materials

CLICK HERE TO REGISTER