​
Shemini Atzeret & Simchat Torah Schedule
Join us in celebrating Simchat Torah, a joyous holiday expressing our love and appreciation of the Torah and our traditions.
Outdoors, social distancing, and masks.
Shabbat/Shemini Atzeret 
Friday, Oct. 9,
Candle Lighting: 6:04 PM (light the yahrtzeit candle before the shabbat candles)
Saturday, Oct 10
Morning Shacharis Service: 9:30 AM
Torah Reading: 10:15am
Yizkor Memorial Service: 11:00 AM
Kiddush Luncheon: 11:45 AM
Simchat Torah
Saturday, Oct. 10
Candle Lighting: after 6:58 PM
Simchat Torah Celebration: 7:00 PM
● Dance with the Torahs
● Feast on a delicious Israeli dinner of shawarma, falafel and salad bar
● Enjoy Cocktails & Mocktails
Sunday, Oct 11 
Morning Service: 10 AM
Kiddush & Hakafot: 11 AM
Holiday Concludes: 6:57 PM
No charge - Sponsor: $100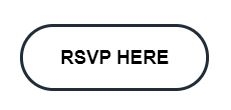 _________________________________________________
The Torah is what holds the fabric of our society together. It's what connects a Jew in Riverside with a Jew from Jerusalem, Paris, and Johannesburg. It's our heritage and it's what connects us all to Hashem. Click Here to learn more about the holiday of Simchat Torah.

​